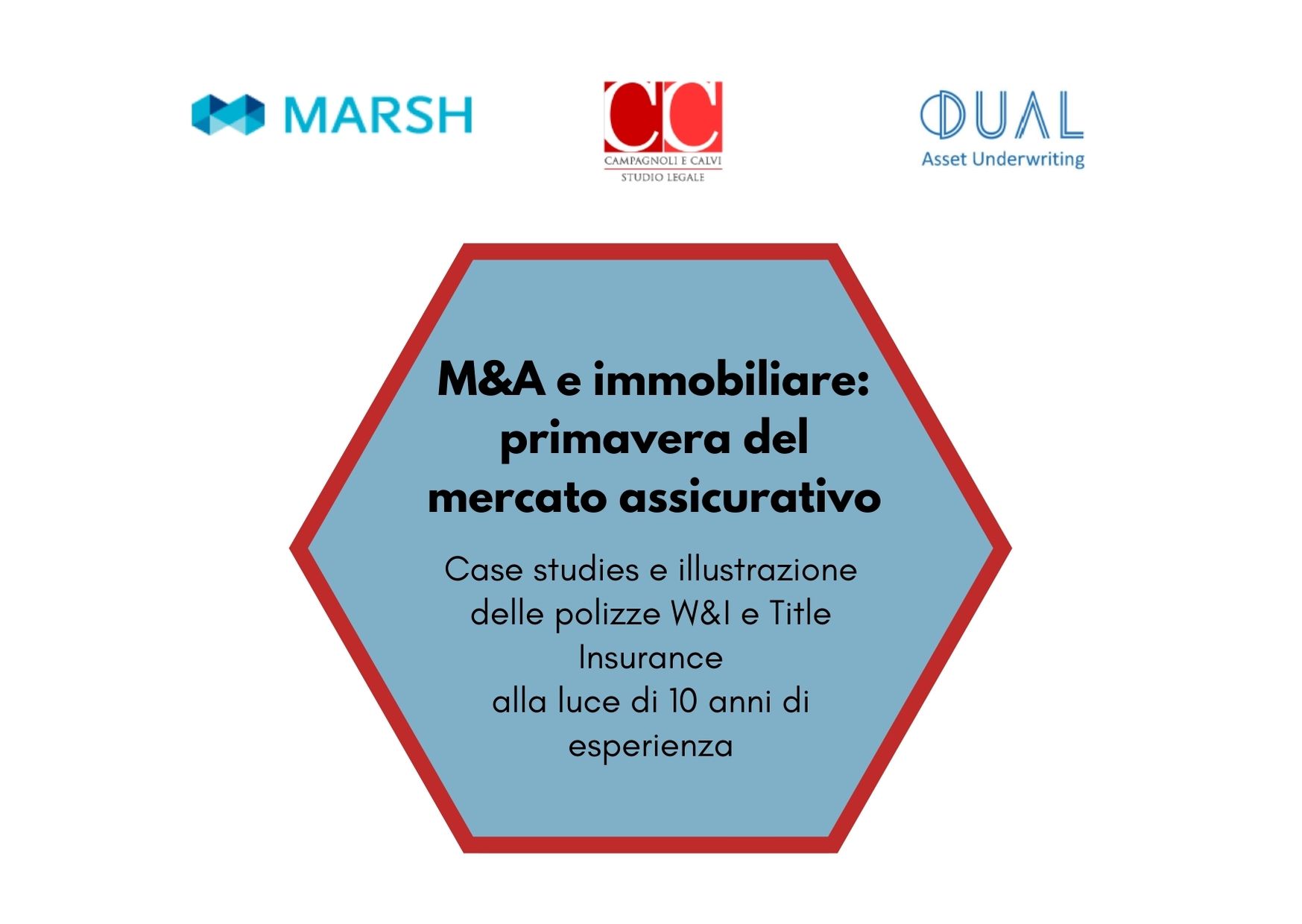 Mercoledì 23 settembre si terrà tramite GoToWebinar l'evento
M&A e immobiliare: primavera del mercato assicurativo.
Case studies e illustrazione delle polizze W&I e Title Insurance alla luce di 10 anni di esperienza.
Interverranno:
 Antonio Campagnoli, Partner Studio Legale LEXCC
Carlo Caverni, Head of Private Equity and M&A Practice Marsh Italy
Massimo Ruscio, Country Manager Italia/Senior Underwriter EU DUAL Asset Underwriting
Per le iscrizioni si rimanda al seguente link.